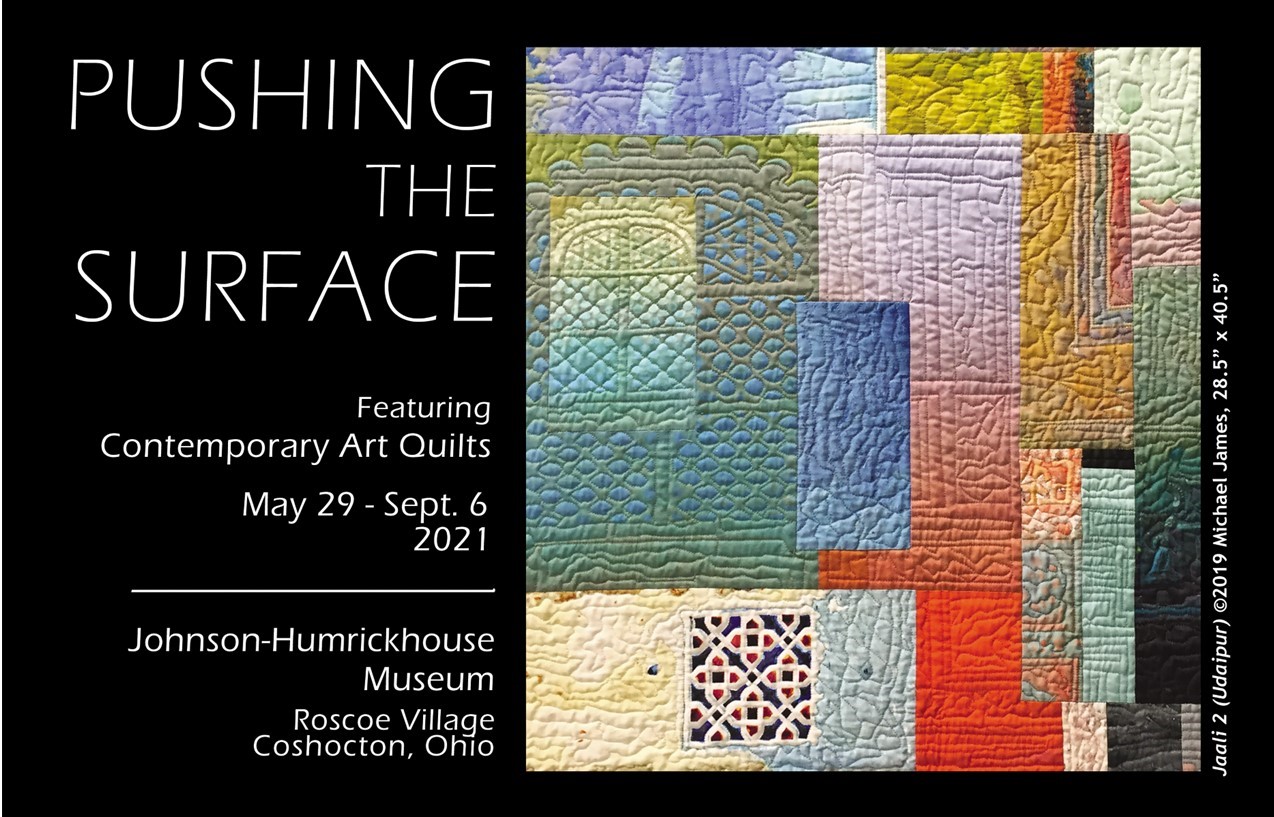 Somebody pinch me, I must be dreaming.
Earlier this year I was invited to be in Pushing the Surface, an invitational exhibition held biennially at the Johnson-Humrickhouse Museum in Coshocton, OH. This week I received this lovely virtual postcard with all the pertinent information, including the names of the other artists in the show. I am beyond thrilled and honored to be among artists whose names are synonymous with excellence and whose work I admire and respect. Without even having seen the artwork, this show will not disappoint and is not one to be missed.
The exhibition opens May 29th through September 5, 2021. Please note gallery hours below. Unfortunately, there will be no reception held but the exhibit is long and the venue spacious.