The party's over. My first Quilt National has come and gone and I'm exhausted – still. But, now I can share with you Infinity, the first in my series of abstracted horizons made entirely of re-purposed silk saris from India and Nepal.
Quilt National, held at the Dairy Barn Arts Center in Athens, Ohio, is one of the most prestigious quilt art venues in the world. From the Quilt National '15 webpage, these are the statistics for this year's exhibition: "There were 689 quilts submitted by 378 artists from 44 states and 19 countries including 3 Canadian provinces. Jurors Rosalie Dace, Ann Johnston and Judy Schwender selected 84 quilts by 84 artists. The exhibitors represented 33 states and 8 foreign countries. In this exhibition 30 percent of the exhibitors are first time Quilt National artists." The jurors did an outstanding job and it is truly an honor to included among so many notable and talented artists in an exhibition of such high caliber.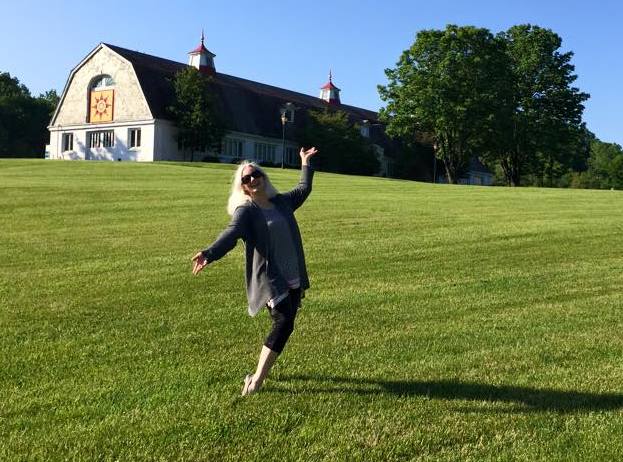 Looking back, the weekend is now a blur of happy faces, stunning quilt art, long days and late nights. I have met lovely people and made many friends with artists whose work I have admired for years. It was a wonderful experience I will always treasure. Many thanks to all the hard working, dedicated staff members of the Dairy Barn, especially Dairy Barn Executive Director Jane Forrest Redfern and Quilt National Director Kathleen Dawson who really rolled out the 'red carpet' for us.